AV & Technology Installation
Nothing Happens Until Someone Controls It
AV Control Systems are the great equalizer. Years ago, they were loved but hated. You could control ten different thing together, but the controller would only work most of the time. This was partly due to technology and partly due to poor AV integrators. AV Control systems are still the glue. But today, when done properly, they can work reliably 99% of the time.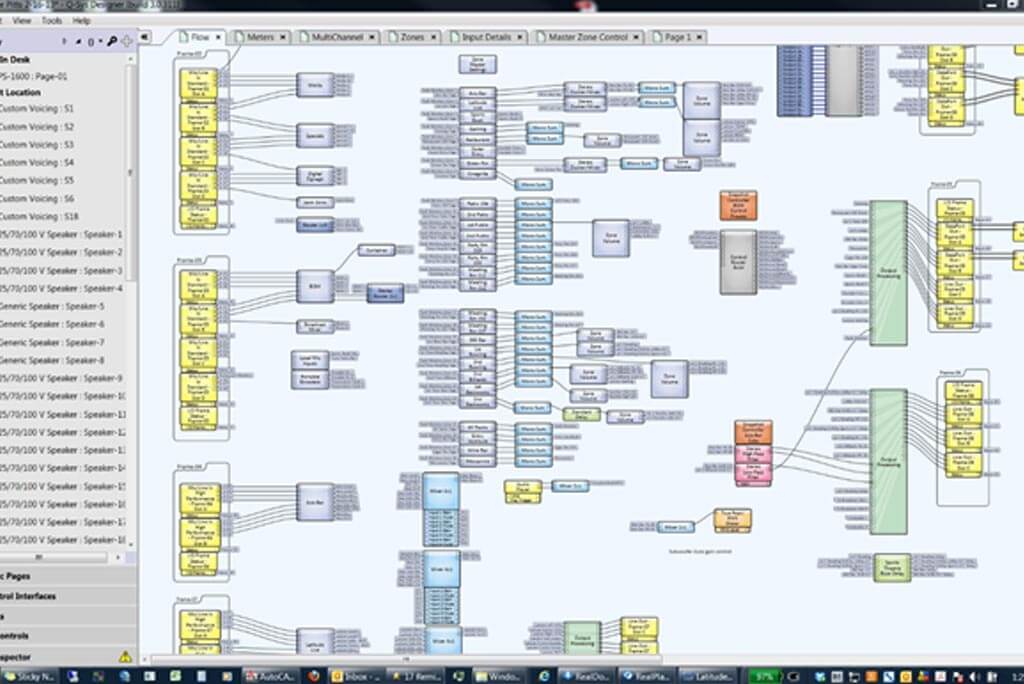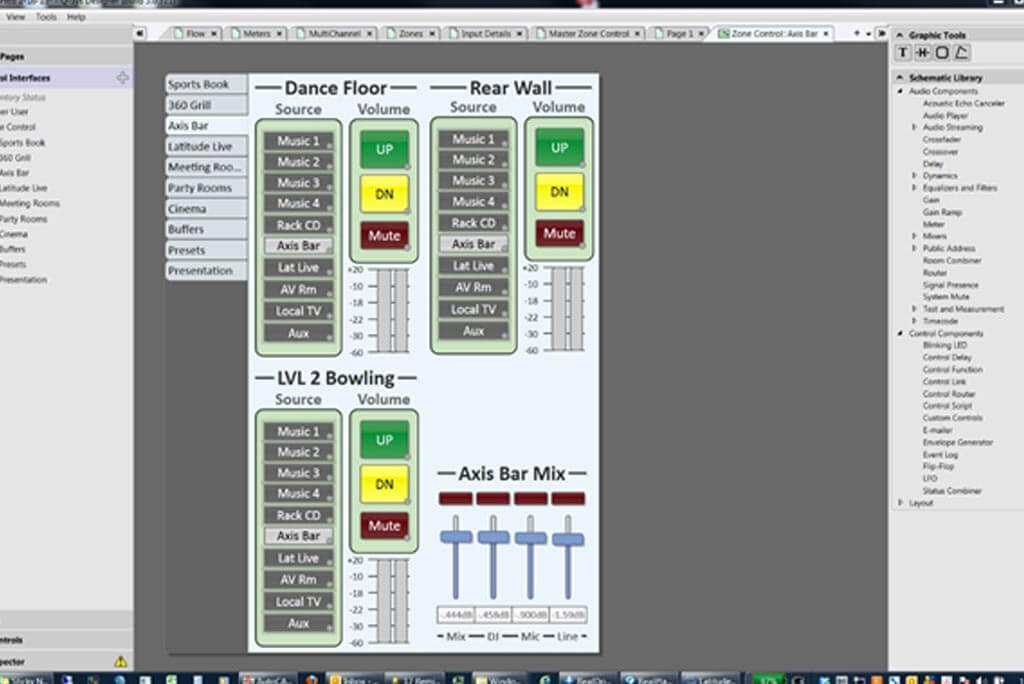 Easy not Fancy. Based on Planning.
Like everything else, we address Control Systems from an Engineering perspective. This means that we spend a lot of time identifying user needs and workflows, then figure out how to create the most "friction-free" user interface possible. Often, this means NO traditional control. For example, we may automate a display to turn on, as soon as people enter the room and have a display default to instructions on how to connect to the AV system, which automatically switches an input when someone connects wirelessly or plugs in an HDMI cable.
Enterprise AV Control

We're engineers, so we're always thinking about Enterprise control. There is nothing more frustrating than solutions that don't scale. We're experts in dozens of different systems to know their limitations.

Remote Monitoring

Remote monitoring is an essential element of modern AV. We design systems that can be remotely monitored and maintained. Downtime is expensive, so we want to catch in advance and fix quickly.

AV Control Systems

AV control systems should be carefully considered to include as few button presses as possible. This often requires multiple user interviews and mockups. Good AV with bad control is bad AV.

People Counting and Security AI

Machine learning allows for CCTV and security systems that go beyond just showing cameras. We can identify and count people and vehicles then make proactive decisions about what to display in a control room.

Crestron / AMX Programming

We can provide Crestron and AMX programming as a fixed cost, based on our scope of work documents. Even if your system was provided by someone else. We can help make it easier to operate.

Audio DSP / QSYS Control

We have experience and certifications with almost every audio DSP processor on the market, including QSYS, Biamp, SymNet, ClearOne, Peavey NION, Soundweb London, Yamaha DME, and others.

Shades Control

We can provide a full motorized shading system, completely integrated with all AV control before the equipment even leaves our shop. Our solution requires 1/3 the panel space of everyone else.

Pro Presenter Control

Pro Presenter can be used to trigger other devices or be triggered by other devices, using Network / MIDI. This can include mixing consoles, video switchers, other PCs, or software like Ableton.

Show Automation

Show automation originated in the themed entertainment and theatrical markets, but can be utilized in many different environments to simplify control of multiple AV elements.

Network Control

We prefer the flexibility of designing for network control, based on best networking practices. This lets us create enterprise systems at lower cost and leverage Dante, NDI and other network protocols.

Control and Command Center

The heart of any Command Center (SOC, NOC, VOC, etc) is the control platform that lets users easily select different PCs/Cameras/sources to view on a videowall, including KVM control.

Custom UI Programming

Sometimes there are no off-the-shelf solutions. Using open-source frameworks, we create very cost effective custom solutions for our clients, including complex custom dashboards, and workflows.

Digital Signage Control

There are hundreds of digital signage systems on the market. Usually, a detailed discovery process is needed to select the right platform. This is often still followed by customization.

Room Scheduling

Room scheduling systems integrate with Exchange Server or Google Calendar to display room availability. More complex systems can assist with wayfinding and provide room utilization data.

Zoom Control

We can provide Zoom Certified huddle spaces, conference rooms, and boardrooms for a simple, cost-effective solution. For unique requirements, we can emulate the Zoom control interface and add additional functionality.

Sports Bar Control

Restaurants and Sports Bars often require control systems to route different TV channels to a large number of displays. We create control systems that makes this easy and intuitive for operators.

Cloud AV Control

AV is increasingly moving to the cloud. We provide a wide variety of solutions to make monitoring, configuration, and control available from a simple cloud interface.
Our 6 Step Process delivers SOLUTIONS instead of gadgets. Each step builds on the next. Our Process is what sets us apart and thrills our clients. Click any stage to learn more.
Our 6 Step Process delivers SOLUTIONS instead of gadgets. Each step builds on the next. Our Process is what sets us apart and thrills our clients. Click any stage to learn more.
Access our 120 Manufacturers
Access our 120 Manufacturers
Clients rely on our experience
"The VIBE team has helped us define and document our AV standards across our entire campus, creating the ability clearly communicate requirements to our design, construction, installation teams, and internal stakeholders. It's great to have a partner with deep and diverse engineering experience to help us save time and solve problems."

Jason Webster

Florida International University

"I have always found VIBE's knowledge of Audio/Video Systems exceptional. Your background in music and low voltage engineering easily complimented the 20+ projects we have successfully worked on together."

Edward Dugger

Edward Dugger + Associates

"Having Vibe Design as a trusted partner has allowed us to expand our offerings to our customers while trusting that they will deliver the quality product our customers have come to expect.  Vibe has always been conscious of our mission, and acted with our best interest in mind. We look forward to many more successful implementations in the years to come."

Ildefonso Balart

Connect C3
Need an expert? Lets Talk
Certification and Associations
We hold over 30 industry certifications