We're AV Geeks. Our mission is not to be "huge", but to re-envision AV. We seek projects where stakeholders are actively engaged and understand that AV affects their organization. For these clients, we deliver the moon. Sometimes this means Enterprise clients and high-profile projects. Other times, it's a restaurant, small church, or classroom.
We live in the Real World
AV is in a weird position halfway between construction and technology. Companies that entered AV from the low voltage industry (structured cable, security, access, etc) tend to have problems with AV tech while companies that started in consumer or residential fields tend to lack construction experience. The latter causes the huge problems and creates a particularly bad perception of the AV industry.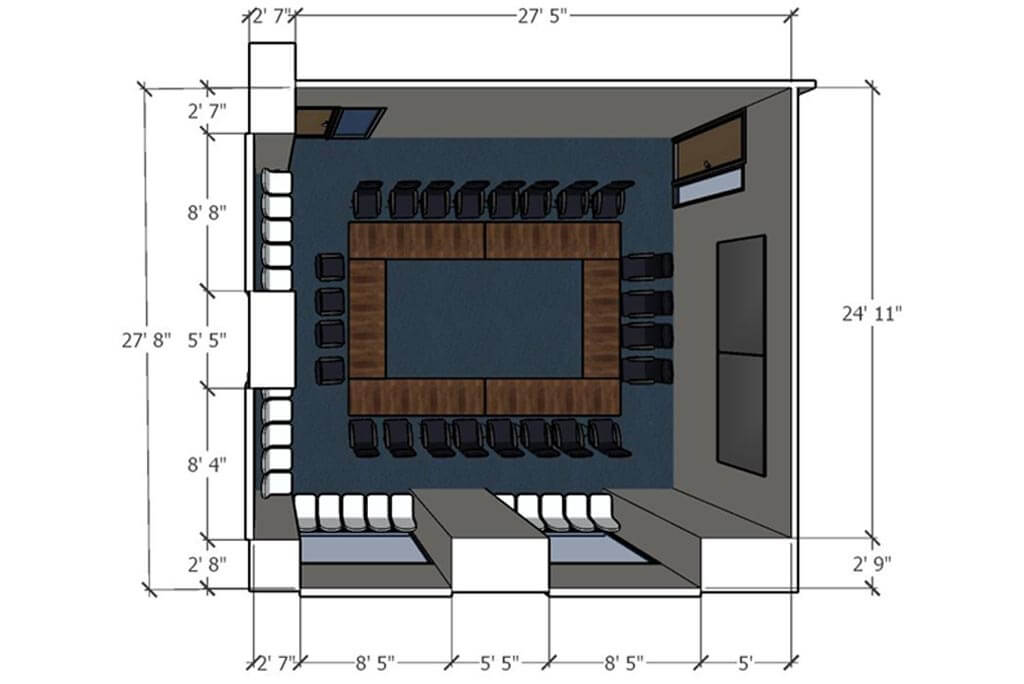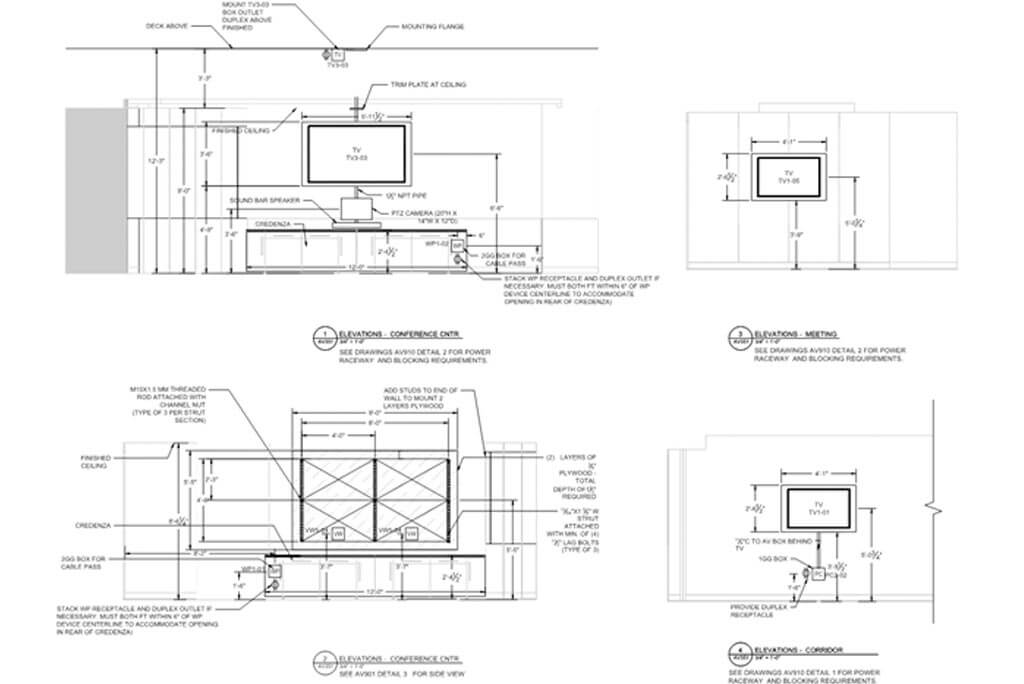 It's all about Project Management
AV has the unique ability to completely disrupt your construction project or ongoing operations. We rely on project management best-practices to minimize the impacts on both. You need to establish a schedule, then tightly coordinate all labor and materials. We implement an enterprise ERP system, PMP practices, QA/QC Systems and a boatload of geeky checklists to keep everything on track.
Chances are your AV project will get finished. But it's not like your just buying stuff on Amazon. Will it be on time and budget? A headache? Will it be reliable and done right the first time? Will your AV integrator go through numerous QA/AC checklists and conduct extensive training, based on the science of user adoption to make sure that people have a good experience with technology?

Our Project Managers will make sure your project gets completed on time and on budget by following our detailed VIBE PM Process.

Our Enterprise Resource Planning System tracks every detail of our projects. It took 6 months to complete the API integration with our custom estimating software.

Our VIBE Quality Assurance / Quality Control program makes sure all boxes are checked… and we love checklists. That checklist grows constantly. Our culture: It's always ok to make a mistake, but not ok to repeat it.
Just like MEP Coordination is what separates the men from the boys for design, so it is for construction. The amount of time and money wasted on poor AV coordination with typical AV Integrators keeps our clients coming back to us. Stop the Change Orders.

Our ERP includes a project portal for reviewing all work orders, invoices, and change orders. We use a custom database for tracking assets on larger projects.

Have we mentioned our Checklists? Our VIBE QA/QC process means you won't have to beta test your AV system. Stop being a guinea pig for your AV Installer. Sometimes cheap is actually more expensive. What is your time worth?

We do 3x as much training as others. Why? User confidence drives adoption and increases your technology ROI. We literally bring catering and cake to some larger projects. Does your AV partner consider the science of user adoption?

On larger projects we include startup support to make sure that you get off on the right foot. Why? The same reason as our training mentality. It's all about user adoption. Our competitors forget that technology requires people.
Our 6 Step Process delivers SOLUTIONS instead of gadgets. Each step builds on the next. Our Process is what sets us apart and thrills our clients. Click any stage to learn more.
Our 6 Step Process delivers SOLUTIONS instead of gadgets. Each step builds on the next. Our Process is what sets us apart and thrills our clients. Click any stage to learn more.
Need an expert? Lets Talk
Access our 120 Manufacturers
Access our 120 Manufacturers
Clients rely on our experience
"The VIBE team has helped us define and document our AV standards across our entire campus, creating the ability clearly communicate requirements to our design, construction, installation teams, and internal stakeholders. It's great to have a partner with deep and diverse engineering experience to help us save time and solve problems."

Jason Webster

Florida International University

"I have always found VIBE's knowledge of Audio/Video Systems exceptional. Your background in music and low voltage engineering easily complimented the 20+ projects we have successfully worked on together."

Edward Dugger

Edward Dugger + Associates

"Having Vibe Design as a trusted partner has allowed us to expand our offerings to our customers while trusting that they will deliver the quality product our customers have come to expect.  Vibe has always been conscious of our mission, and acted with our best interest in mind. We look forward to many more successful implementations in the years to come."

Ildefonso Balart

Connect C3
Need an expert? Lets Talk
Certification and Associations
We hold over 30 industry certifications