[Brad Gallagher] You wanted a Video Wall Case Study… How about six! We continue our series on Collaborative Spaces with an in-depth look into specific Case Studies utilizing video walls for collaboration. This article is part 2 of our conversations with Chris Lookenott of Planar Systems. In Part 1, Chris listed his Top 5 trends for Collaborative Spaces, as they relate to Video Wall Design. In this article, Chris walks us through 5 Case Studies, to illustrate these trends. If a picture is worth a thousand words, I hope these six will provide some great inspriation for your next project.
At the University of Michigan Crisler Center (above), the basketball arena can now connect Michigan's teams, fans, and the Ann Arbor community in digital communications. This connection is reflected in a wide array of interactive displays that create excitement, increasing game attendance and directly support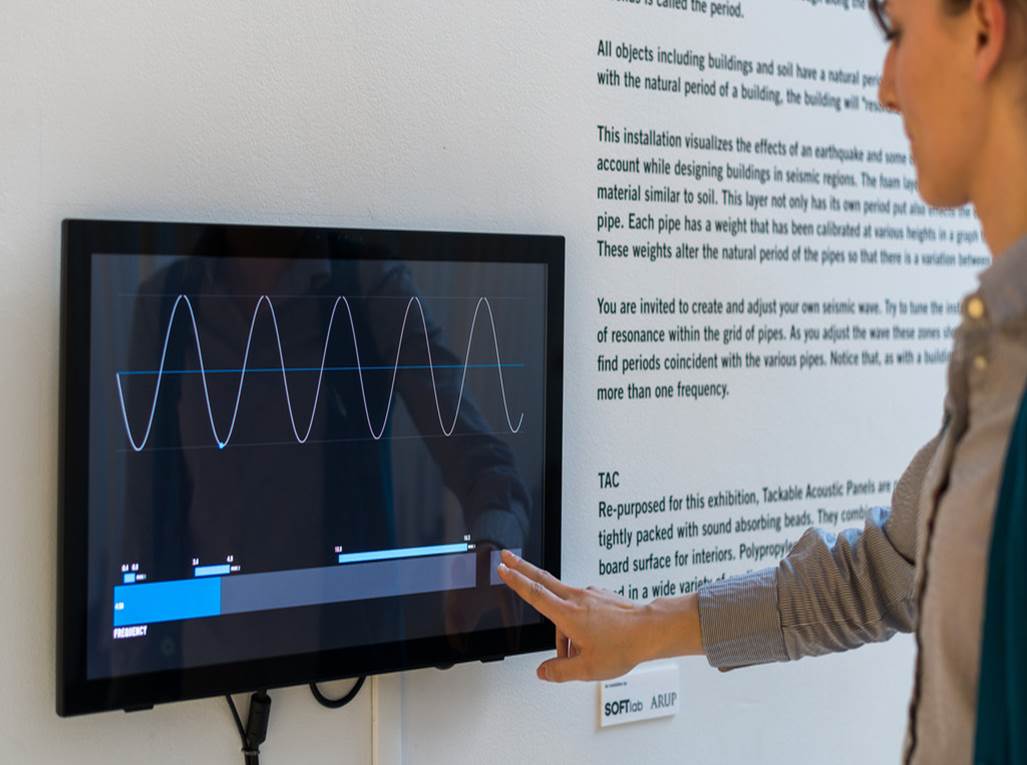 The touchscreen above displays from 27" to 32" in size currently provide interfaces to an exhibit called Considering the Quake: Seismic Design on the Edge. The displays will be incorporated into the design of future exhibits providing the means for delivering an immersive digital experience.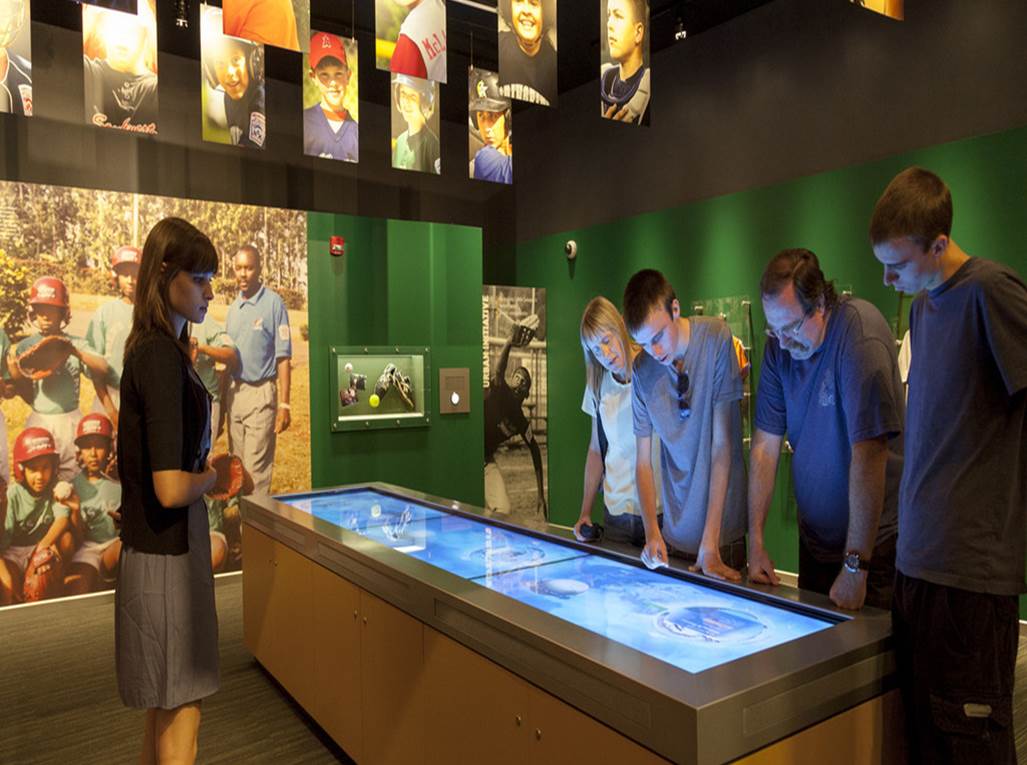 At the Little League Museum in Williamsport, Pennslyvania (above), a touch table configuration shows off sports highlights and is an interesting form factor for engagement and connection. <Tweet This>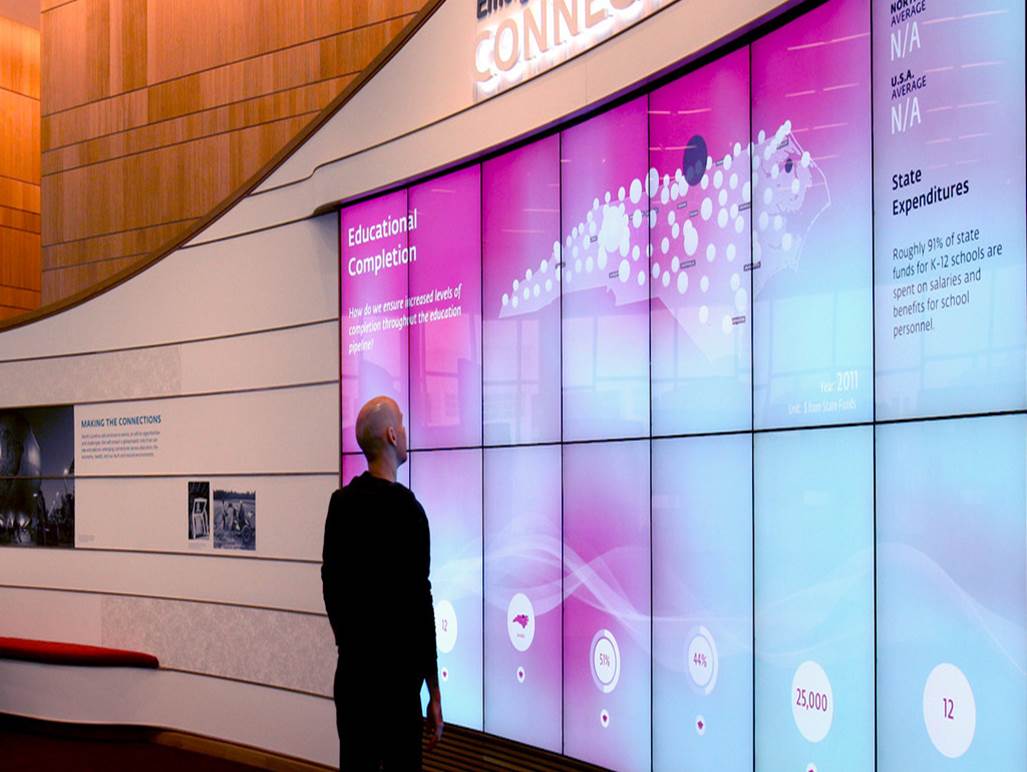 In this installation at The Emerging Issues Commons at North Carolina State University (above), the video wall is combined with gesture and custom-built content to allow visitors to interact with issues of public policy affecting the state.  Engagement and connection take on a literal form on this wall they call "Connections." <Tweet This>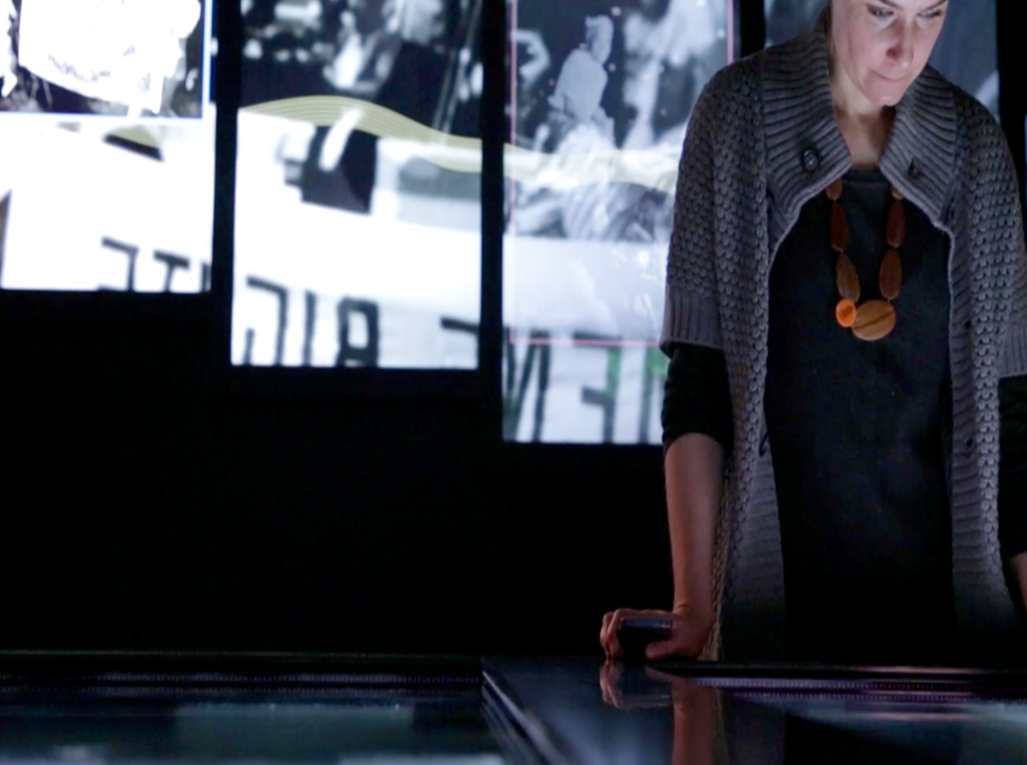 The US National Archives and Records Administration implementation (above) exemplifies the use of second screen control. While the touch table in the Records of Rights exhibit at NARA is unique in its own right, the experience is heightened by its integration with an Architectural Video Wall, a vertical electronic canvass that depicts large-scale versions of content that visitors have selected at the touch table, which is formed from an array of tilable video wall displays. Visitors can explore the records using touch, swipe and other familiar gestures, and then push the record to the wall-mounted displays on the walls near the table. <Tweet This>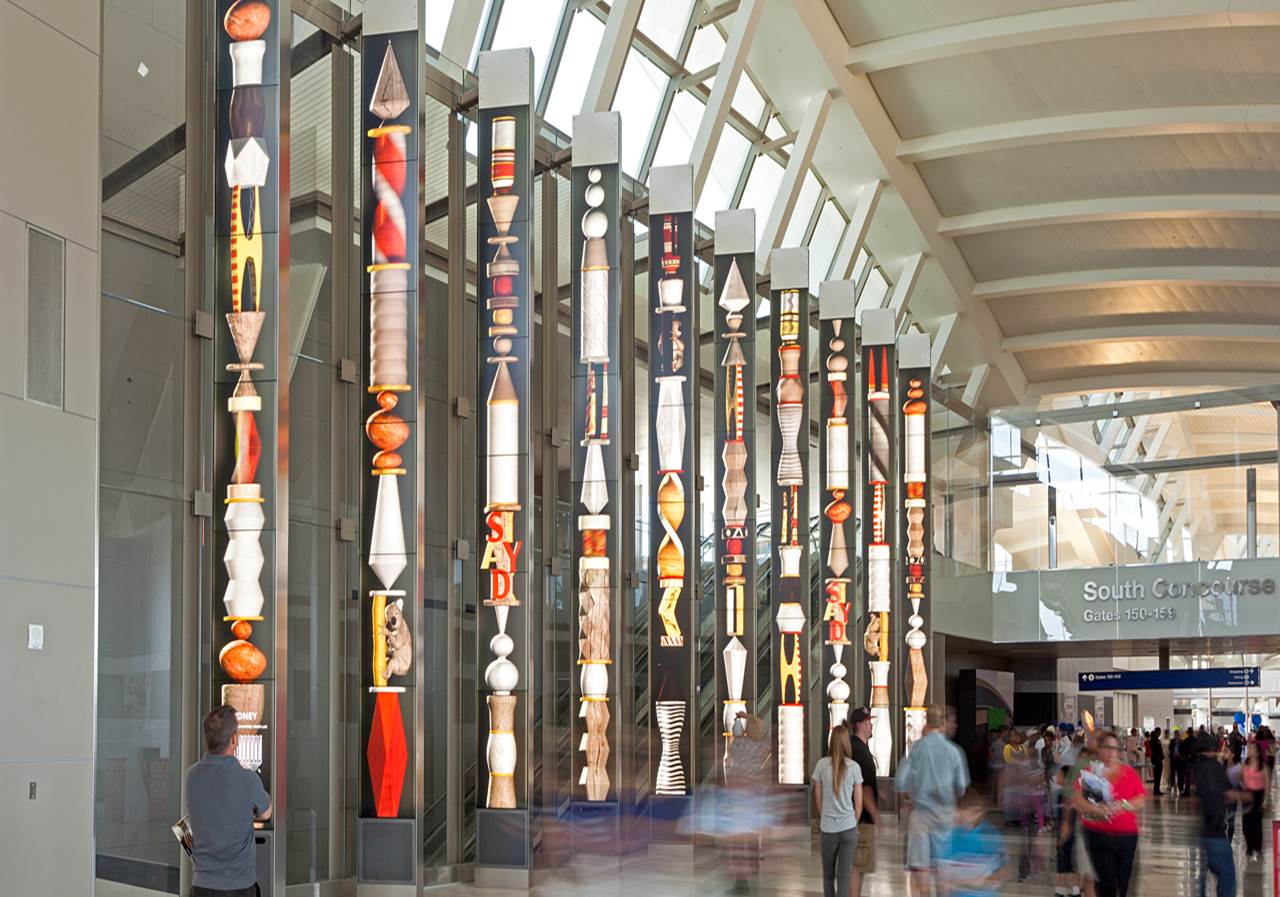 In this installation at the LAX international terminal, a creative agency created an application that reacts to passers by.  Attracting users with the totem design sporting images from a pending departure city and engaging them with rotating imagery that reacts to passenger movement in the hallway..  <Tweet This>
CONCLUSION:
[Brad Gallagher] Technology can create amazing experiences, increase collaboration, and support interaction… or it can be just "technology for the sake of technology". It's all about having the right design team, having proper communication, and picking the right products for the job.
If you want to be sure that your Video Wall in your next facility, also be sure to read our recent article, 10 Ways Your New Video Wall may Become a Disaster.
We want to thank Chris for taking the time to share some great design examples with us. We hope they help to inspire you on your projects. What interesting possibilities come to mind for you when viewing the projects above?